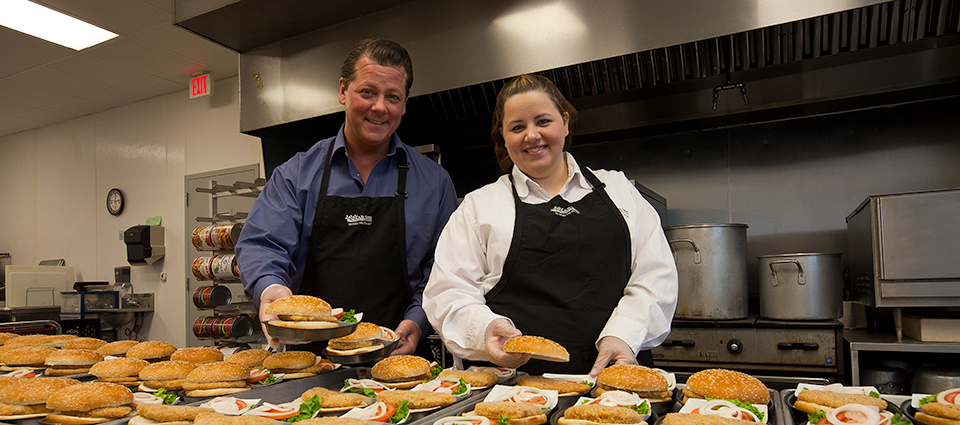 Made on Garden Avenue
A.D. Bos offers a robust menu of fresh selections that are crafted in our kitchen daily, in addition to the classic snacks that you know and love. Healthy options, fresh foods, and unique ethnic selections are available depending on the needs of your employees.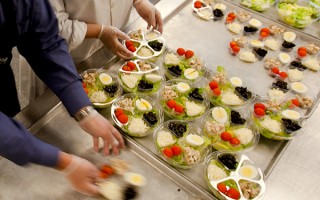 Simply Fresh
A.D. Bos uniquely offers a number of hand-crafted, fresh and innovative recipes that have been developed by our culinary team. These menu-items are made fresh in our kitchen every day, shortly before they are delivered to your workplace. Explore our kitchen and learn more about how we make fresh food every day on Garden Avenue in Holland, MI. Learn More
Snacktime!
Sick of your vending machine always looking the same? A.D. Bos offers a number of new, innovative snacks that are tasty, filling and good for healthy living. In addition, your dedicated Account Specialist strives to dynamically introduce new selections and make sure your employees can always decide between their favorite snack or something totally new. Learn more about the vast number of snacks and treats that are a part of our vending solutions. Learn More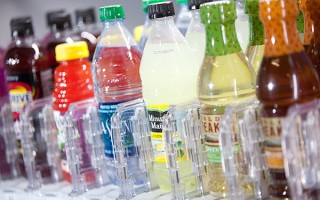 Refreshments
Coca-Cola. Pepsi. 7UP. These three companies define the beverage industry with essential products like Diet Coke, Mountain Dew, and Dr. Pepper. However, these flavors represent the tip of the iceberg in terms of the diverse selections and types of drinks that A.D. Bos can deliver to your beverage machine. Learn more about the wide variety of unique refreshments that we can deliver for your custom vending program.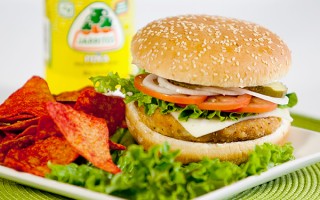 Spice Up Your Day
Different people have different tastes, simple as that. We provide a number of different specialized ethnic food choices in our machines that will fit your employees' diverse and varied tastes. From Latin American cuisine and beverages to oriental noodles, we can provide the unique flavors and recipes to spice up your employees' day.